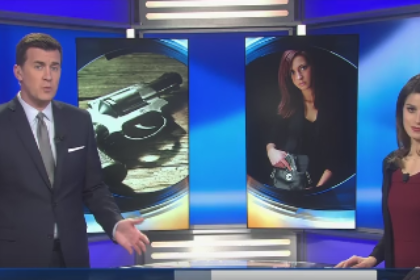 This month is all about creating awareness in the community around what MK Protection Strategies is doing, especially for women. We are looking forward to a few more events in April to round out the month.
Due to some recent criminal actions in our village, we wanted to share our knowledge and help our neighbors build skills to better protect themselves. We responded by providing a free safety session at the The Menomonee Falls Library on April 19th, and will be following it up with a free physical self-defense workshop and empowerment evening on Thursday, April 27th from 6 to 8 PM at the Radisson Hotel, Menomonee Falls. Self-defense products and information about firearms training and other safety strategy planning will be available. We are passionate about empowering people to defend themselves, especially women!
Finally, in case you missed it, we were on the 10 p.m. CBS 58 news on April 11th. Julie Parisi did a fantastic story on MK Protection Strategies.  She was amazing to work with and a great beginner handgun student. Her first shot at the range was a bull's-eye! We are so excited that our passion to build confidence in women to protect themselves and their families was portrayed in this story. Check it out here. Hope you enjoy watching it!